I am deeply sorry to share with the Sandisfield Arts Center and wider community the sad news that Barbara Penn, longtime Board member of the Sandisfield Arts Center, passed away in February of this year — an unexpected turn in what had seemed a very manageable and not life-threatening heart condition diagnosed in June 2020.
Barbara first came to Sandisfield in the early 1980's when she lived in New York, renting Thelma Esteves' 18th century house on Beech Plain Road for a month here and there over 10 years as a writing retreat. She fell in love with the town and its special character. Her first friends here were, in addition to Thelma, the Hryckvich family, Doris, Nick, Victor, and Nina (Coincidentally Nick was born in the Beech Plain Rd house). Doris was a caretaker for Thelma's house and solved many emergencies as well as bringing zucchinis and other vegetables from her garden. Later, with her friends Hilde Weisert and Jack Sanders, Barbara put up a house on Hammertown Road–one road over from South Beech Plain–where she spent about 6 months a year, the other months in Southern Pines, NC when dear friend Vic Hryckvich kept an eye on things at the Sandisfield house. Barbara was, as so many of us were, deeply saddened at Vic's shocking passing last year.
Barbara was born in Queens, New York. She graduated from Fordham University, where she was captain of the Debating Team, got a Masters of Science from Yeshiva University in Special Education, and did "all but the dissertation" coursework at NYU in humanistic psychology. She also completed the NYU program in Organizational and Executive Coaching and was a certified Executive and Business Coach, a member of the International Coaching Foundation, and the founder of Boundless Potential Living, a holistic learning and teaching center.
Her sister Ellen remembers that Barbara's love of animals was evident from childhood, when she and Ellen would pass "free to a good home" boxes with kittens outside storefronts on their way home from school. Even though not allowed in their apartment building, they would bring them home and "hide" them–and then have to bring them back the next day. When Ellen asked Barbara why she kept bringing them home, Barbara said, "Things could change." And they did – years later she got her family Tiffany, a small poodle, and a family friend who was an attorney managed to get a judge to say they could keep the dog! Later Barbara had Abner the cat, many dogs, horses Finnegan and Stevie (why she moved from New York City to Southern Pines and a house with a barn and pasture). She was also director of the Moore County Humane Society where she rescued many dogs. She enjoyed the admittedly crazy world of dog showing where her Old English sheepdog Tobey won a championship a few years ago.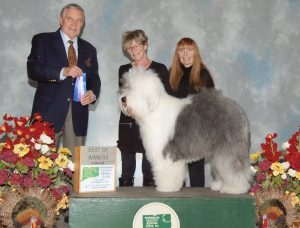 Barbara's first career was teaching behavior-problem adolescents in NYC's Bedford-Stuyvesant and then running national federally funded model education programs to mainstream handicapped children. She wrote and published poetry and short stories and founded Poets at the Public (at Joe Papp's Public Theater), and a poetry series at Books & Co. Also in New York city, she was founder and Executive Director for the 939 Foundation for the Arts. Her writing won her fellowships to Yaddo, Bread Loaf, and the Karolyi Foundation in Vence.
For the last 10 years at the Sandisfield Arts Center Barbara was a board member, co-president, and most recently co-vice president and chair of the Program Committee, chairing the meeting where the 2023 schedule was finalized just a few days before she died. She also started a Board Development Committee and (with John Skrip and others) developed the organization's first Board Handbook, both important for the longevity of the organization, something she cared deeply about.
Barbara was also the Sandisfield Times reviewer for many Sandisfield Players plays, memorably her reviews of Val Coleman's The Stamp Collection ("Postcard for a Magical Journey"), Under Milk Wood, and Charlie and the Chocolate Factory.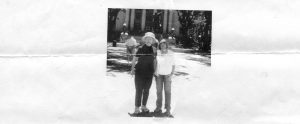 Most importantly, Barbara was a devoted teacher to both her Zen and her Tai Chi students. As a dharma heir (Zen "sensei") of Charlotte Joko Beck in the Ordinary Mind School, she founded the Sandhills Zen Group in Southern Pines, then led a Zen group in the Chapel Hill/Durham area which she continued over Zoom from Massachusetts starting in April 2020, including students from across the country. She resumed the in-person Zen group in late 2022 up until the time of her death.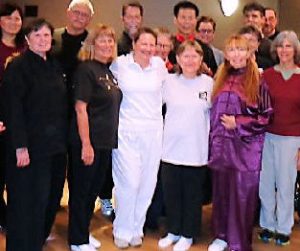 Barbara also was a Tai Chi disciple (lineage holder) of Grand Master Jesse Tsao and taught Tai Chi and QiGong for many years at both Berkshire South and for the Council on Aging in Sandisfield as well as in North Carolina.
Returning each spring to teach many of the same students year after year was a great joy to her. She had looked forward to returning to teach Tai Chi again this spring.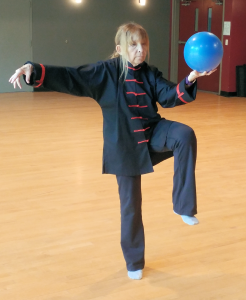 Barbara deeply loved, and cherished time with, her family: Her sister, Ellen Mayer, her brother-in-law, Charles Mayer (who died in September 2013), her niece Jeanne Hardison and Jeanne's husband Trey Hardison; Catherine Carroll and her husband Timothy Carroll, and their children Olivia and Charlotte; and her nephew Wes Mayer. Also part of her family are the Old English sheepdogs Tobey and Freddie. Hilde Weisert has been her best friend for their adult lifetimes, as well as Sandisfield housemate, and the grateful inheritor of Tobey and Freddie. Barbara's encouragement and insightful editing of Hilde's poems over many years is irreplaceable; she edited Hilde's first book and had recently done an initial edit on a second manuscript. Jack Sanders, Hilde's husband, is also a dear friend. As are so many of the people who have known Barbara in the Berkshires, in North Carolina, and in New York.
| | | |
| --- | --- | --- |
| With Old English sheepdog Presley in the snow in Sandisfield | Tobey and Freddie in Chapel Hill, March 2023 | Zen altar |