Postponed to July 22– Family Film Night – The Original Star Wars!
June 17, 2022 @ 7:00 pm

-

9:00 pm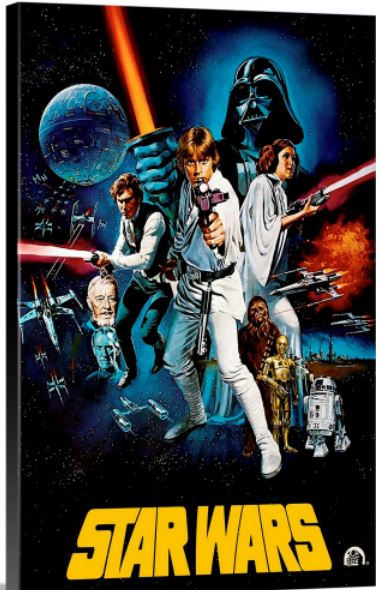 Postponed to next month, double feature
It's Friday night at the movies at the Arts Center.  Riley and Bogart Muller are showing the original Star Wars, and providing juice boxes and popcorn for family fun!
First entry Lucas's Star Wars trilogy proved to be one of the biggest box-office hits of all time. A young hero, a captured princess, a hot-shot pilot, cute robots, a vile villain, and a heroic and mysterious Jedi knight blend together with marvelous special effects in a fantasy tale about rebel forces engaged in a life or death struggle with the tyrant leaders of the Galactic Empire. Set a new cinematic standard for realistic special effects, making many pre-Star Wars effects seem almost laughable in retrospect. Followed by The Empire Strikes Back (1980) and Return of the Jedi (1983).