Writing Out Loud: A Performance-Based Revision Workshop presented by the Berkshire Festival of Women Writers
May 7, 2016 @ 4:00 am

-

1:00 pm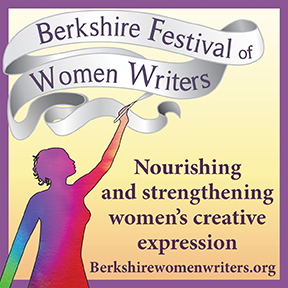 Join local authors/storytellers Courtney Maum and Hallie Goodman for a dynamic performance-based workshop where live reading is used as a revision tool. Reading work out loud is a stupendous way to identify the trouble spots in a piece of writing. With the creative input of other participants, Courtney and Hallie will help fiction and non-fiction writers understand where the work shines and where it can be tightened. Along with an open mind, participants are asked to bring one page of writing they are prepared to read out loud and workshop in a group.
Courtney Maum is the author of the acclaimed debut novel "I Am Having So Much Fun Here Without You," from Simon & Schuster and the humor columnist behind Electric Literature's satirical "Celebrity Book Review." A frequent performer at storytelling series, she also co-writes films with her husband—their first feature, "Bob and the Trees" debuted at Sundance and their short film, "Rice and Meat" won the Audi Talent Award at Cannes. Courtney has been, among other things, a corporate namer, a trend forecaster, and a party promoter for Corona Extra in Paris, France.
Hallie Goodman's writing has appeared in many publications including Paper Magazine, Self Magazine, Redbook Magazine, The Knot Magazine and Chronogram. She's penned popular blogs for MSN.com, FitnessMagazine.com and YahooShine.com, among others. Hallie has also performed at New York's Upright Citizens Brigade Theater, The PIT and Comix. She is currently working on her MFA in Creative Nonfiction at Vermont College of Fine Arts.