Marguerite "Marge" Bride — Opening Reception, Sat, Aug 3rd
August 3, 2019 @ 2:00 pm

-

4:00 pm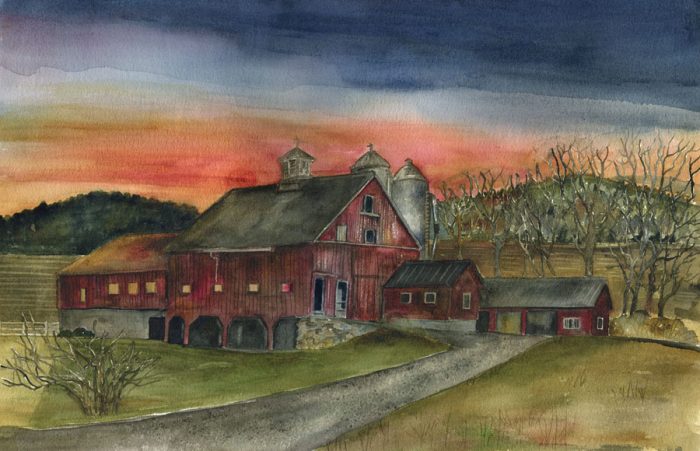 Free opening reception Saturday, August 3rd, 2:00 – 4:00 PM.
After the opening reception, the show will run until August 28, and can be seen before performances or by appointment. Call 413-258-4100.
Artist's Statement:
"Wherever I go I cannot help but see the colors and scenes around me as a painting. Watercolor always provides a fun surprise … no matter how I may initially visualize the finished painting; the medium always tells me who is really the boss here. Often those little unplanned-for happenings are the most interesting part of the painting.  When that happens, I just let the water do its thing.
"Creating painterly architectural images is most intriguing for me. I enjoy painting the old buildings and the lovely town centers here in the Berkshires and New England, and of course, lighthouses and house portraits. I've waited many years before permitting myself to become immersed in art. The time spent in other professions has made this one all the more precious."
Bride is a Berkshires resident and works out of her studio in Pittsfield, where she also gives lessons and meets with clients. Visit her website (https://margebride-paintings.com) or Facebook page for updates on her exhibit schedule.