Daniel Manacher Prize for Young Artists – Call for Artists Extended!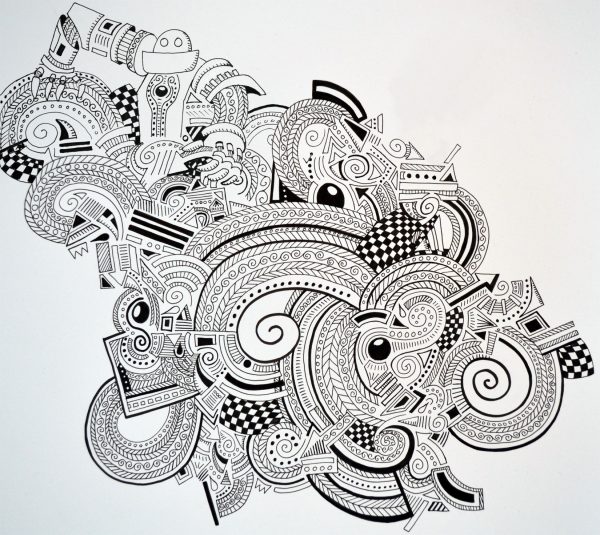 Call for artists is now through July 15, with notification  by July 25.
The image above is Shwoopy Loops, 2013 by Daniel Manacher.
JULY 15 DEADLINE TO APPLY FOR 2nd ANNUAL PRIZE FOR YOUNG ARTISTS
The Sandisfield Arts Center is pleased to announce the 2nd annual Daniel Manacher Prize for Young Artists.
Three artists will be selected as finalists and each will receive $350 in support of their art practice, as well as a group show of their work at the Sandisfield Arts Center with an opening reception on August 19, 2023 – the show runs through September 17.
The prize was created by Adam Manacher and Carol Birnbaum, the parents of Daniel Manacher, in memory of their son and his passion for art.
"Daniel worked on different surfaces, always hand-drawn," said his father, Adam Manacher. "He loved interacting with people in their love for art. We hope, with the Daniel Manacher Prize for Young Artists, to inspire other young artists and to assist them as they reach for their dreams."
About Daniel Manacher.
We are thrilled to say that Natasha Wein, one of the 2022 award winners, has work in our Berkshire Artists Guild group show opening May 7 and running through June 4. 
APPLICATION REQUIREMENTS
Eligible artists are those 17-26 years of age living or attending school in Berkshire County. There is no fee associated with the application and all entrants will be judged based solely on the merit of the work presented. Past winners are not eligible to apply.
This year, applications will be accepted from those working in painting, drawing, mixed media, sculpture, digital paintings, and digital drawings. The entry deadline is June 30. The applications will be reviewed by a juror and artists will be notified no later than July 25.
Please use this Google form link to submit your application. Please direct any questions to [email protected].