The Art of Translation with Patty Crane A Reading and Discussion of "Bright Scythe: Selected Poems by Tomas Transtromer
September 24, 2016 @ 4:00 am

-

1:00 pm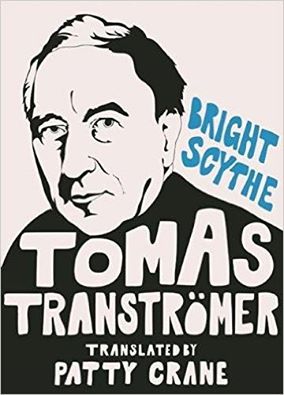 Introduced by Sandisfield poet Hannah Fries, Patty Crane reads from and discusses Bright Scythe, her acclaimed translation of the poetry of Nobel Prize winner Tomas Tranströmer. In addition to reading from the book, Crane will talk with Fries about Tranströmer's life and work, Crane's relationship with the Tranströmers during her time living in Sweden, and her translation process. Reviewing this handsome bilingual edition in the New York Times Book Review, Craig Morgan Teicher wrote, "To my ear, Crane has so far made the best English version of Transtromer because of these small choices. She actually worked with the poet and his wife, as she describes in a moving afterword; perhaps that has much to do with her sensitivity."
Poet and translator Patty Crane lives in the Berkshires. Her award-winning poetry has appeared in numerous journals and anthologies, and her translations of Tomas Tranströmer's poetry have appeared in American Poetry Review, Blackbird, New Ohio Review, Poetry Daily, Poetry East, and Smartish Pace. She spent three years living in the Stockholm area of Sweden, where she worked closely with Tranströmer and his wife, Monica.
A reception and book signing will follow.
Tickets for events at the Sandisfield Arts Center are available online or may be purchased at the door on the night of the performance on a first come-first served basis. ONLINE TICKETS ARE RECOMMENDED TO INSURE A SEAT.
Children 12 and under are admitted FREE, unless otherwise noted, when space allows.