My Life in the Most Amazing Scientific Program You've Never Heard of: 50 Years of Scientific Ocean Drilling
June 5, 2021 @ 10:30 am

-

11:30 am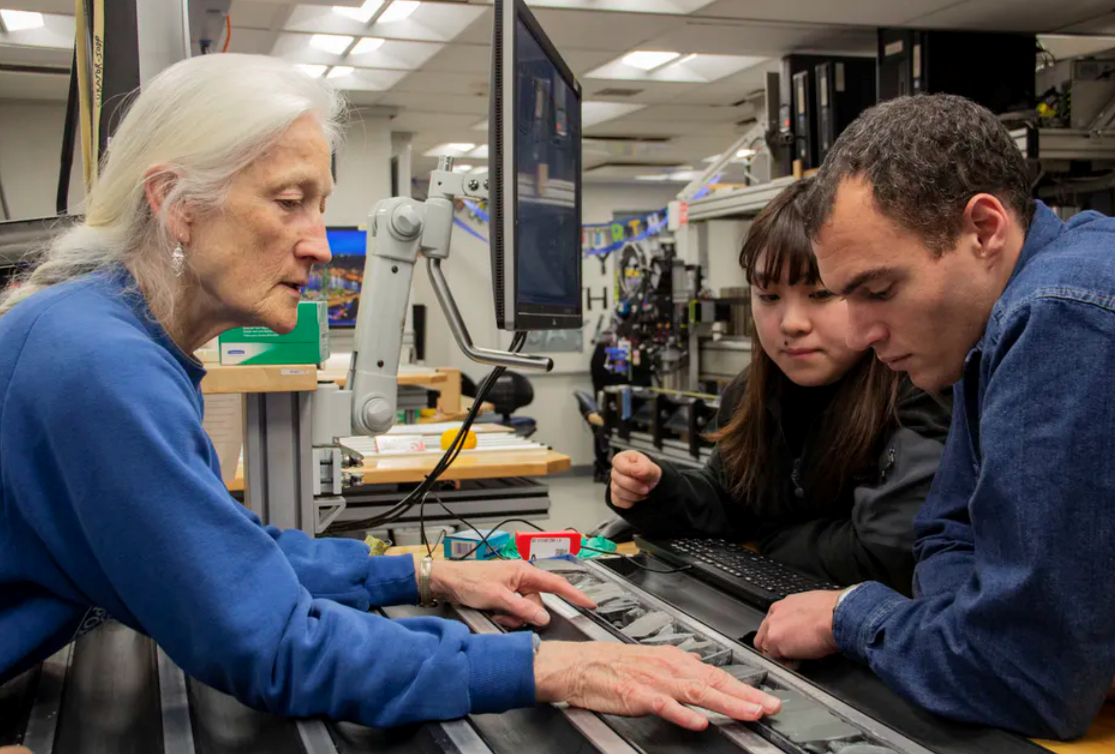 FREE online illustrated lecture by Wesleyan Professor Suzanne OConnell.
Project MOHO, an ill-conceived plan of the early 1960's to drill through the Earth's crust, did not turn out well. But it did have the beneficial effect of spurring the development of  scientific ocean drilling. Although a rose by any name might be as sweet, the multiple names (DSDP, ODP, IODP) associated with scientific ocean drilling over the years have unfortunately lessened public awareness of this remarkable international scientific endeavor.
Whatever you call this program, it has an impressive record of achievement: scientific ocean drilling helped to prove plate tectonics, developed the discipline of paleoceannography, and has recovered life in the deepest recesses of Earth's ocean crust. Learn about its origins, contributions to understanding Earth's history and its future plans.
Suzanne OConnell has been involved in scientific ocean drilling since the mid-1970's and has spent 16 months at sea on its ships exploring Earth's history as recorded in ocean floor sediments.
Dr. OConnell is a professor of Earth and Environmental Sciences at Wesleyan University and researches paleoclimate. She is the recipient of the Association for Women Geoscientists Outstanding Educator Award, and author/co-author of over 100 refereed science publications, primarily focused on paleoclimate research and gender equality.
Last minute attendees? Here's the Zoom link: https://wesleyan.zoom.us/j/92946486610