Olwen Dowling "The Past is Present": Oils, Watercolors, Monoprints — Opening Reception. Show runs through June 30.
June 1, 2019 @ 10:00 am

-

12:00 pm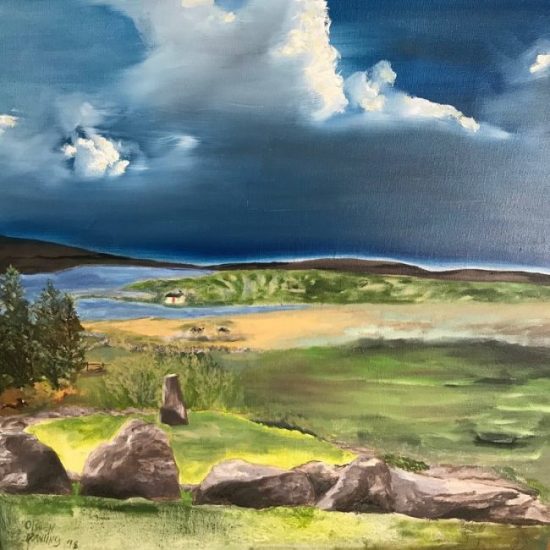 Free opening reception Saturday, June 1st 2:00-4:00 PM.
After the opening reception, the show will run until June 30th, and can be seen before performances or by appointment. Call 413-258-4100.
Artist's Statement:
Olwen works in both oils and watercolors in her depictions of the west of Ireland as well as North Chester where she lives in the Berkshires. She is a printmaker in Intaglio and a Member of the Zea Mays Printmaking Studio. Olwen is also a member of the National Association of Women Artists.
Olwen's paintings are in private collections in the United States and Europe. Her work has been shown at The James Joyce Gallery and The Hallward Gallery in Dublin, Smith College Alumnae Gallery, Hosmer Gallery and the Watkins Gallery both in Northampton, MA. Olwen's intaglio artwork is represented by the Zea Mays Flat File Project. "I am interested in painting in oil on canvas using the same layered patterns that I have used in my watercolors."