Music Like a Map – Zoë Lewis
October 4 @ 4:00 pm

-

6:00 pm

$5.00 – $15.00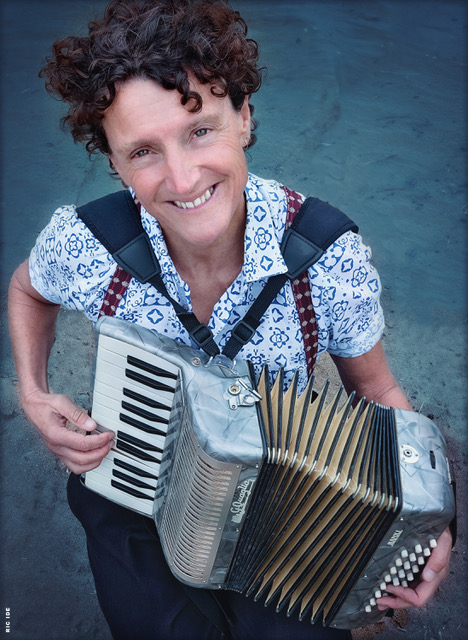 Affectionately known as "a band in a body," Zoë plays vintage jazz and world-beat grooves on anything from the piano to the spoons. Her show is perfect for all ages, full of songs and stories of slow boats to China, Bollywood dreams, box car jumping, elephant orchestras, and all the wonderful people she's met along the way!
Originally from England, Zoe has lived in Provincetown for almost thirty years, where she performs every summer. She's traveled to more than seventy countries, won numerous song-writing accolades, toured with the Indigo Girls and Judy Collins, and written two musicals. She is an environmental activist and works toward empowering LGBTQ youth. She has released nine CDs of original music; her most recent is titled Always a Sixpence.
Get ready for a global musical adventure!