Sold Out! Gala Annual Dinner with showing of "Two Gentlemen Folk"
September 9 @ 6:00 pm

-

9:00 pm

$75.00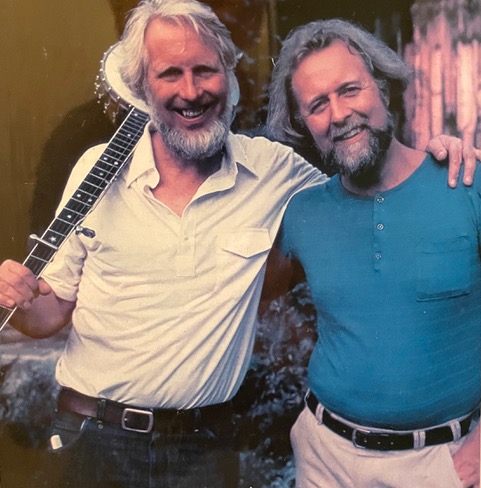 Thursday September 7: We're sorry (but also happy) to say we are sold out for this event. Please join us at other events this fall!
—————————————
Enjoy a delicious dinner prepared by master chef Adam Manacher followed by a special showing of the PBS film, "Two Gentlemen Folk," with Bill Crofut and Ben Luxon in a performance of British and American music.
UPDATE on timing: The event begins at 6, please arrive by about 6:15 to get settled upstairs, enjoy a beverage and salad. Main source is served at about 6:30.
Two Gentlemen Folk was recorded at Jacob's Pillow in Becket, Massachusetts, and features Crofut and Luxon performing folk songs that go back hundreds of years. Crofut and Luxon share with their live audience the joys, drama, fun and beauty of British and American folk music.
All of that is wonderfully captured in the film produced by Bill Cosel for PBS in 1987. Bill Cosel and Ben Luxon will be on hand to talk about the making of the film and behind-the-scenes stories.
Reviewers have described the film as "all about the delight of making music together," delighting the audience with such songs as "Sweet Nightingale" accompanied by the 12-string guitar, bass, mandolin, and muted banjo. "White-haired Cassidy" is a penny-whistle solo and "The Flowers of the Forest" track includes vocals, tenor recorder, handbell, and Sruti-peti (a small box that works on a system of bellows and is used to provide the drone accompaniment).
Also featured are:
Fiddle – Maggie Holtzberg
Lute – Carver Blanchard
Mandolin – Jim Cowdery
Recorder – Jim Cowdery
Sruti Box – Lauren Cowdery
Trombone – Chris Brubeck