Dr. Evers Whyte – New Hope for Chronic Pain – An Integrative Approach
June 13, 2015 @ 4:00 am

-

1:00 pm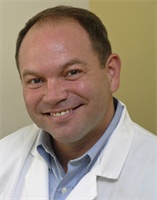 How does 'Pain' work? What can we do to diminish it? Dr. Whyte explains new clinical findings in our understanding of the nervous system and how it can be "re-programmed" to work better for us. You will learn a simple meditation technique to decrease pain and stress, and he promises you will leave the talk feeling excited and empowered!  Q&A will follow.
Dr. C. Evers Whyte, MS, DC, DACBN combines Lifestyle coaching, meditation, clinical nutrition, homeopathy, herbal medicine, Chiropractic, electro-medicine, and advanced neuro-muscular therapy to help patients with a broad variety of chronic pain, inflammatory and mechanical conditions. He is a past adjunct clinical professor at the UB College of Naturopathic Medicine.
Tickets for events at the Sandisfield Arts Center are available online or may be purchased at the door on the night of the performance on a first come-first served basis. ONLINE TICKETS ARE RECOMMENDED TO INSURE A SEAT.
Children 12 and under are admitted FREE, unless otherwise noted, when space allows.