Children's Book Author Jana Laiz Reads from Recent Books and Talks about Being "A Writer with a Purpose"
August 24, 2019 @ 4:00 pm

-

6:00 pm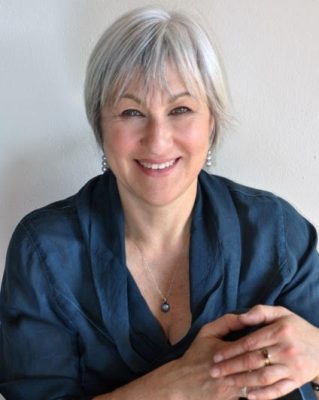 Jana Laiz, writer in residence at Herman Melville's Arrowhead, will read from and talk about recent books such as Blanket of Stars and Billy Budd in the Breadbox: The Story of Herman Melville, as well as  two books in development for film, Weeping Under This Same Moon and A Free Woman on God's Earth: The True Story of Elizabeth "Mumbet" Freeman, The Slave Who Won Her Freedom.
A writer with a purpose, Laiz's goal is to "change the world one book at a time." A great event for the whole family!
This event is timed so that if you are participating in the Sandisfield Library's "READING IS OUT OF THIS WORLD" program, ending with a Celebration Party with Ed the Wizard and Alien Balloon Twisting at 1 PM, you can come on over to the Arts Center to keep the reading fun going!
Visit Jana's website at www.janalaiz.com.
More about some of Jana's books:
Blanket of Stars (co-authored with Sean Vernon, Illustrated by Anastasiia Kuusk): Join Little Bird, Little Fox and Little Bunny as they get ready for bed. Lull your little ones to sweet sleep with the lush illustraions and soothing lullabies of Blanket of Stars. Sean Vernon's original music accompanies this vividly illustrated picture book.
Weeping Under This Same Moon was a ForeWord Magazine's Book of the Year Gold Medalist and an International Reading Association Notable Book. Based on the true story of two teenage girls from different cultures, whose paths intertwine, dramatically altering the course of their lives, the book is in development for film.
A Free Woman On God's Earth (co-author, Ann-Elizabeth Barnes; Illustrated by Jacqueline Rogers) is a juvenile biography for ages 8 and up containing over 40 illustrations. It is the story of Elizabeth "Mumbet" Freeman, the enslaved African woman who had the courage and conviction to speak what was in her heart, suing for her freedom in a Massachusetts court of law. ​An engaging history that fulfils the Massachusetts Curriculum Frameworks for third, fourth and fifth grades in the categories of Local Biography, Local History, Revolutionary War Heroes.
This program is supported in part by a grant from the Sandisfield Cultural Council, a local agency which is supported by the Mass Cultural Council, a state agency. This support will allow us to provide some of Jana's books for the Sandisfield Library and the Farmington River Regional School!